Banting Diet – 7 Day Banting Meal Plan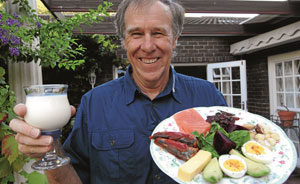 The Banting diet made headlines in South Africa after the news of Tim Noakes' astonishing health & weight loss benefits he'd enjoyed from following a Banting meal plan like this.
Since then the popularity of this low-carb, high-fat (LCHF) diet has soared & helped many obese & overweight people shed their excess weight & improve their health.
This Banting meal plan will make it easy for you to get started on the Banting diet which also excludes sugars, grains & processed food.
One of the biggest benefits of the Banting diet is that you can still lose weight without restricting the amount you eat, as long as you only choose food from the

Banting green list

.
Furthermore, not only are the meals on this Banting diet plan healthy & nutritious, they are also gluten free which helps promote gut health & combat autoimmune diseases.

1. Monday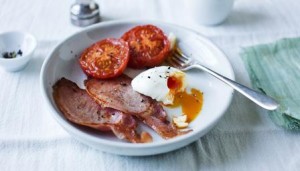 2. Tuesday


3. Wednesday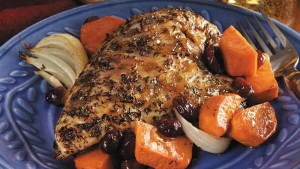 4. Thursday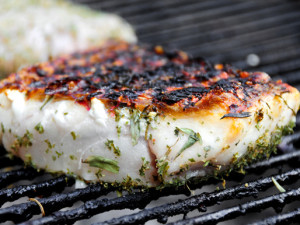 5. Friday


6. Saturday


7. Sunday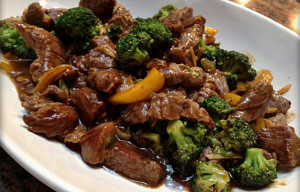 Besides the dairy, the Paleo diet is very similar to the Banting & the Tim Noakes LCHF diets which all emphasise low-carb eating to maximise your health benefits, help keep you slim & feel young.
Let's be honest…If you don't change your bad eating habits, you'll never achieve the health & weight loss goals you've set yourself.
Many people have trouble getting their brain adapted to not wanting sugar (aka burgers, treats, pizza etc).
Once you've become fat adapted by eating LCHF foods, you won't get the cravings for sugars & comfort foods.
It's actually not that difficult to do & the great things is, is that the longer you can stick to this LCHF way of eating, the less you're tempted to eat bad stuff.
What you will need, is a trusted source of exciting LCHF recipes which you'll look forward to eating at every meal time…
Start with this fantastic collection of

LCHF Banting styled Paleo recipes

here »

(includes a 8-week meal plan)
Should You Include Dairy In Your Banting Diet Plan?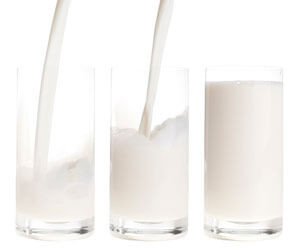 Tim Noakes is a big fan of including dairy in his "Banting diet" as long as it's full cream & from grass fed cows.
There is however a downside, as he mentions in a podcast on

Talkfeed

regarding dairy & weight gain.
He says that whilst his stance on dairy hasn't changed, you are advised to reduce your dairy consumption of you are struggling to lose weight.
This came about after an uproar in the South African media after Jonno Proudfoot had changed the "Dairy" status from a "green" listed food to "orange" which means it can be consumed in moderation.
The conclusion we can draw from this is that, according to Tim Noakes, dairy is fine for those on the Banting diet but if you are specifically trying to lose weight you should only consume it in moderation.
Be Careful, It's Easy To Revert To Your Old Eating Habits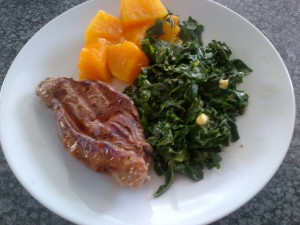 Whilst this meal plan provides you with an easy way to get started on the low-carb Banting way of eating, it's really easy to get into a rut by preparing & eating the same meals over & over.
This situation creates boredom & "diet fatigue" which often causes people to revert to unhealthy convenience eating – let's face it a tempting burger & chips looks far more appealing than chicken & veggies.
The best way to help you avoid slipping back into your old eating habits, is to have a comprehensive diet plan complemented with hundreds of tempting LCHF Banting/Paleo approved meal options & recipes to keep you going for at least a month or two to keep it interesting & exciting.

Lastly…

You know what the worst thing is about running out of interesting meal ideas and exciting recipes?
You get bored and revert to convenience food that looks much more exciting & appealing than another plate of cauliflower.
I don't have to tell you that going down that road is a downward spiral to weight gain and obesity.
It's therefore very important to keep mealtimes interesting & exciting and something to look forward to.
By having a

wide range of low-carb recipes

available to prepare a variety of tasty dishes, you'll be able to avoid having your healthy eating plan unravel. So
don't sabotage your diet
by not having enough mouthwatering recipes available at all times.

PS

. Whilst This Banting Meal Plan Is a Good Start To Developing a Healthy Eating Habit…
You Must Be Careful Of Spoiling It By Running Out Of Exciting Recipes…

Download This Fantastic Collection Of Banting Styled LCHF Paleo Recipes here

»

(includes an 8-Week Meal Plan)
Share this: